Trusted by over 350 SaaS companies worldwide
SatisMeter's customers are what make us special. Their input generates new ideas for our product and inspires us to provide the best service we possibly can. Here are some of their stories, both about the original work at their companies, and how they strive to do the best for their own users.






With SatisMeter we've been able to turn 15% of detractors into happy customers.
SatisMeter makes for a fantastic tool if you have a SaaS product.
We get to know some of our power users and find out why they're powered by feedback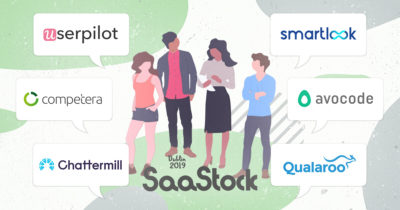 This year, we decided to take the opportunity of attending SaaStock a step further, and use this wonderful resource to take a measured look at the state of Customer Success.
You Could Be Launching Your First SatisMeter Survey Right Now