We've been working with landing page experts, Instapage, for over a year now. A young and vibrant company, they work with entrepreneurs, marketing teams, and agencies worldwide. Their mission is to lower the cost of customer acquisition and they do this by providing marketers with a powerful, end-to-end landing page creation solution. With Instapage, marketers can create personalized landing pages, at scale, that message matches the ad a user has clicked on.
Aside from an innovative solution to a common problem, one which was in fact inspired by CEO Tyson's own needs, these guys are passionate about their customers' experience. When we started talking about putting together a post on what they do, the list of potential team members to speak to just kept growing, with everyone from marketing to user research plugged into their customer success efforts.
More than that, we consider them power-users for SatisMeter, as they go above and beyond the crowd, both in how they collect data through us, and what they do with it.
I got started out by speaking to Stefano Mazzalai, Marketing Operations Manager, and Will Smith, Business Development Manager, to get a general sense of what they do, and why their users are so happy with it.
"

W

e've seen a 3x increase of our reviews count across the boards on sites like Trustpilot, Capterra, and G2 Crowd."
Can you tell me a bit about the Instapage vision and how it got started?
Instapage is a landing page platform, started by Tyson Quick, that was born mostly out of his frustration with the inefficiencies he saw in paid advertising.
While landing pages weren't necessarily new, Tyson saw that no service existed to allow for the level of customization marketers needed. Plus, he recognized that landing pages needed to be viewed as an extension of an online ad. As he got further into building the company, he observed how Google and Facebook had made the purchasing of extremely targeted advertising efficient, but there was still a significant drop off in relevancy and conversion rates from ad to post-click experience. Instapage was created to solve this inefficiency so marketers could create relevant post-click landing pages, at scale.
The effectiveness of the product has been incredible. Everyone from SMBs to enterprise customers generally see upwards of a 300% increase in conversion rates above their generic website homepage. These results have been achievable because of the power of our platform, its customizability, scalability, and the nature of a more personalized ad to page experience.
Has the customer base you engage with changed a lot over time?
In the beginning, we had a lot of one-person businesses, either those with a concept but without the capabilities to take it all online, or app developers who only needed a page or two. As our product has become more advanced, our customer base has too. Now we do a lot of business with teams and agencies across multiple verticals. We've also seen a significant increase in mid to enterprise-sized organizations creating accounts.
What's the support like for those users?
Our customer support processes have changed quite a bit over time, we like to think those changes have certainly been for the better. We've essentially moved from a reactive to a proactive approach. Rather than simply responding to a large number of tickets we've started to identify users who need the most help getting started, or more mature customers who've got the basics but maybe don't know about some of our more advanced features.
Using Segment as our main data hub is great for this, the user properties and events we have there give us a strong foundation for mapping the customer journey and predict where support issues will arise.
We know that a feedback loop with our customers is really important, we hear what they're clamoring for and we try to use those requests as we build a roadmap and plan new features.
One thing we did that was unusual was to hire our UX researcher, Dalmar, early on.
Dalmar, who has already been promoted to Head of User Research, coordinates large scale research efforts and oversees the execution of in-depth interviews, he creates and analyzes user tests, then synthesizes results to provide detailed analysis to key stakeholders across the company in an effort to understand what Instapage is to our customers, and how we can serve them better.
What about the automated processes you're using for customer success?
We've been using SatisMeter for over a year now to follow up with our users 2 weeks, 3 months, and 11 months after sign-up. We've also started sending out an NPS survey during the trial sessions recently.
The general idea is to get snapshots from throughout the customer lifecycle, but we also like to go a little further than just the standard NPS question. We use four additional questions on a 1–5 rating, asking about the cost of Instapage, the quality of our support, the power of the features, and our tutorials.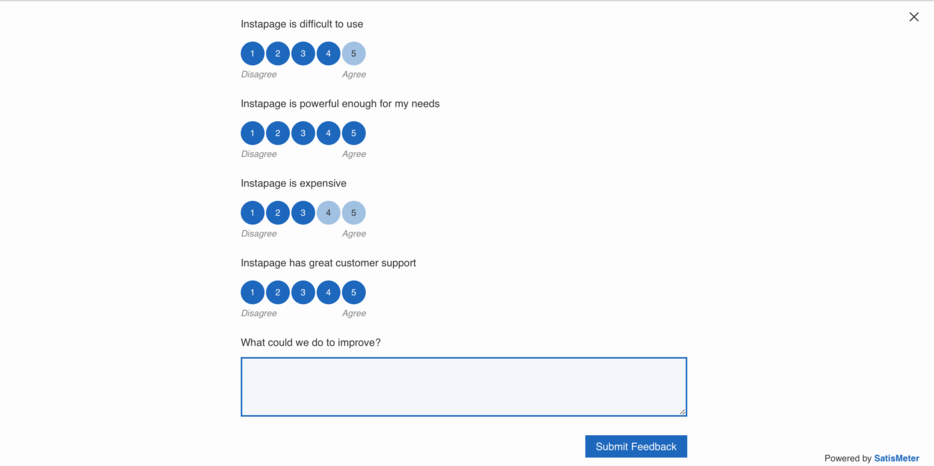 This gives us four dimensions we can really clearly keep an eye on overtime, and according to different user segments and personas. It allows us to help our detractors and leverage our promoters, for example, we've seen a 3x increase in our reviews across the board on sites like Trustpilot, Capterra, and G2 Crowd.
We also get a lot of social recognition for our customer success efforts — praise on Twitter, Facebook, and Linkedin. NPS has really helped us concentrate our efforts for our customers and drive product development.
That Instapage is keeping their customers happy is clear, with worldwide growth across a variety of markets. But I wanted to get a little more into the nitty-gritty of their processes, this meant talking to Dalmar Hussein, their Head of User Research.
He told me a little about how he uses SatisMeter and what it means for his role.
"SatisMeter's ability to integrate with various SaaS products is also excellent."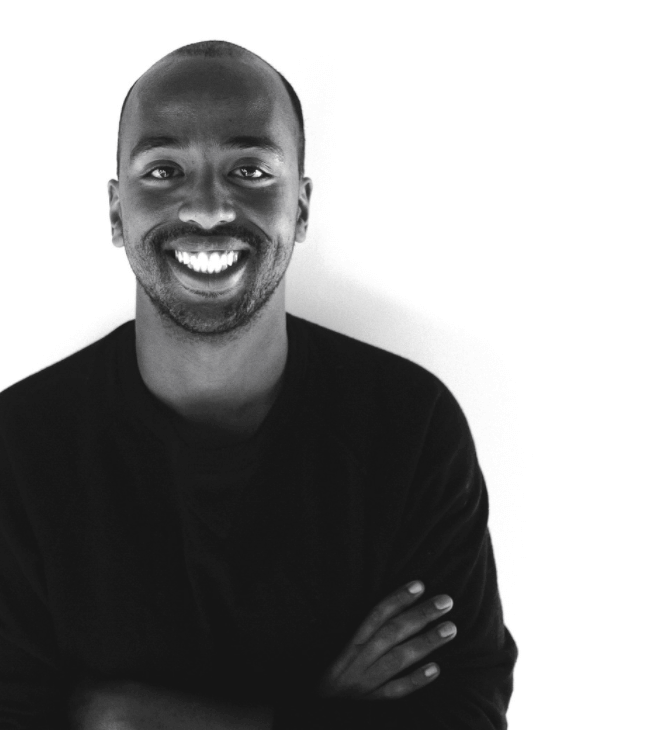 SatisMeter has given the product team at Instapage a very low-touch way of collecting information from a large number of our users. Before we used SatisMeter, it was a lot tougher to get a broad look at what our customers believed Instapage was lacking. Indeed, I could only run issue-specific search queries of existing support tickets or moderated interviews.
Today, I set aside time every week to look through the NPS scores and comments that our customers leave us. I check to see if anything jumps out at me, or whether any patterns are starting to develop in the data. When I find one — say, customers on a Premium Plan don't think Instapage is powerful enough — I have a place to start conducting qualitative research to help uncover any underlying issues.
Not only does the information that we collect through SatisMeter give us a place to look for issues, but it also gives us a measurable baseline against which to measure our progress. For instance: anytime we make a change to our product, we can look at the feedback we collect from SatisMeter to measure the effects on customer satisfaction — both generally, and for the product area in question.
SatisMeter's ability to integrate with various SaaS products is also excellent. Not only does it allow us to pass information back and forth so that any feedback left by a customer is appropriately recorded, but it also gives us an easy way to view the information on the go.
For example, Stefano has helped us pool our NPS data into its own Slack channel, which goes to about 20 of our team members from a variety of departments — from Product to Marketing, Support, and all the way up to our CEO. Not only does this keep different departments informed about what our customers are thinking, but it also helps promote internal communication about how best to address the issues customers face.
Last but not least, the information we collect through SatisMeter gives me a point at which to anchor my conversations with our customers: I can drop a customer a note and say, "Hey, you left us this comment 5 days ago; do you have ten minutes to hop on the phone and chat about it?"
It's fresh in their mind, it's specific, and my request is small — I normally get good results.

Working with Instapage is great for us, we have an awesome user happy with our product, but one who also pushes the boundaries of what SatisMeter can do. While we're busy with ideas for our roadmap, our customers are sometimes one step ahead. Thankfully, by collecting feedback, and taking Dalmar's excellent advice of simply getting on the phone, we're able to plan for future features making sure our priorities are in the right place.
Inspired by Instapage to reach for UX superstardom? Try SatisMeter for free.