Measure and Improve your Product Market Fit
Perfect for estimating your Product Market Fit, PMF surveys help you gauge your customers' dependency and fondness of your product, helping you see how likely are you to gain traction.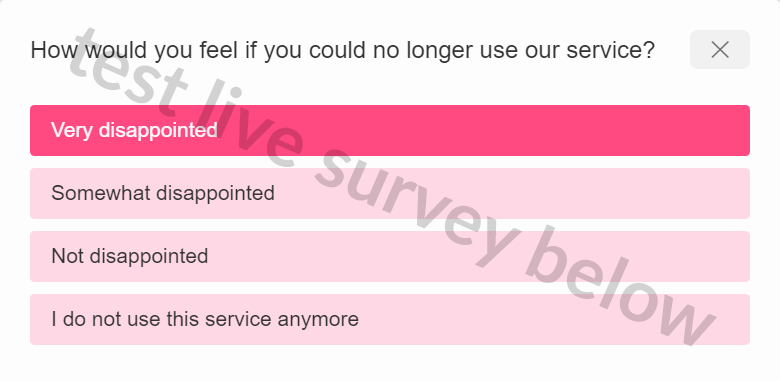 Trusted by over 300 SaaS companies across 70 countries.
PMF survey asks how disappointed would your users be if you stopped existing.
The score is a percentage of all responses that picked "very disappointed" from the total amount of responses. If you have more than 40%, you reached a Product Market Fit and it will be easier for you to gain traction.
You would use it at milestone moments of your service/product, to gauge whether you should focus primarily on finding your Product Market Fit or on growing.
With SatisMeter we've been able to turn 15% of detractors into happy customers.
SatisMeter makes for a fantastic tool if you have a SaaS product.
You Could Be Launching Your First SatisMeter Survey Right Now