We Believe in Fair Pricing
Don't pay for surveys sent, our pricing is based on the responses you receive.
More than 10 000
active users?
All features included in every plan
Multiple channels: web, in-app, email, iOS, Android
Unlimited projects, team members and surveys
Survey throttling and sampling (prevent over-surveying)
Targeting by user attributes and triggering with events
Automated recurring surveys
Customizable design and multilingual support
Frequently Asked Questions
What is an active user?
Active users are those who've been logged in to your product or service during the last 3 months. This number is just our recommendation for which plan might suit you, not a limit of any kind!
How many surveys can I send?
You can send any number of surveys until your response limit is reached, the number will depend on your response rate.
Some users might send 5 000 surveys before they reach 1 000 responses, others might need to send 20 000. Both users would only pay for the 1 000 response plan.
What happens when I exceed my response limit?
We won't start charging you any extra! Once you reach your monthly limit we will simply pause sending surveys until the next billing period begins.
Can I translate the survey?
Yes, we support surveys in a number of languages, the full list is here, though if we don't have what you need we can add it for you.
Can I ask multiple questions?
Yes. You can easily set up a variety of survey campaigns with differently worded questions and different audiences inside SatisMeter.
If you wish to do more than ask standard NPS questions, contact us for more details.
How am I charged?
After adding payment card details and subscribing to one of our plans, you will be charged the stated amount on a monthly (or yearly) basis.
We won't charge any extra if you exceed your plan limit, and there are no hidden costs. We'll send a monthly invoice to the e-mail/s you choose.
Our payment system is powered by Braintree.
Is there a free trial?
All sign ups start on a free plan with 25 monthly responses.
At this moment, all of our features are available in the free plan, and everything except responses is unlimited! So there is no need for a separate trial account.
Once you reach the monthly response limit we'll simply pause sending surveys until next month or until you subscribe to a paid plan.
Do you offer annual billing?
Yes, with 10% discount. Please
contact us
for more details.
Can I give dashboard access to guests?
Yes. In SatisMeter you can give read-only dashboard access to anyone via a link.
You can also invite unlimited team members to edit and manage your project.
Can I export my NPS data?
Yes. You can export your NPS data as CSV before or after applying whichever filters you choose.
SatisMeter also has a number of integrations. You can utilize your NPS results within other tools.
Trusted by the world's most customer-centric companies
What Customers Are Saying About SatisMeter
Customer feedback is critical to our success at Product in Aircall. We're using SatisMeter to track NPS, a core metric at Aircall, and for specific event-triggered feedback in our product. We follow it closely through the Slack integration, and it is announced weekly to the entire company by our CEO. It also drives our roadmap decisions.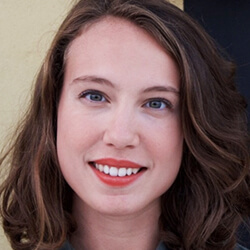 The reason we started using SatisMeter was because of NPS. We wanted to have a good and clear tool for NPS, which connected to Segment. But we now also use it to survey product concepts and ideas with our customers. The ease of setting up and rolling out makes SatisMeter great for a fast-moving company like ours.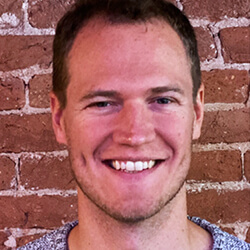 Sander Stricker
Head of Product
We've seen a 3x increase in our reviews across the board on sites like Trustpilot, Capterra, and G2 Crowd. We also get a lot of social recognition for our customer success efforts – praise on Twitter, Facebook, and Linkedin. NPS has really helped us concentrate our efforts on our customers and drive product development.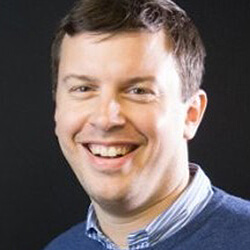 Stefano Mazzalai
Director of Marketing Ops
You Could Be Launching Your First SatisMeter Survey Right Now