We've been providing NPS surveys within our users' native apps for quite a while now, but we've not yet taken the time to explain just why we think they work so well. Essentially it comes down to surveying at the right time in the right place, which is why our users get response rates of 30% and more.
Generally, when we talk about in-app surveys, we mean within your web-based app services. However we also offer the capability to survey within your Android or iOS app, and that's what we want to talk about today.
Take Facebook as an example, when you log in on your browser, you're accessing their web-based app, but many users spend more time using the Facebook mobile app. Some use the app exclusively. While the web app has enhanced capabilities, the service offered in the mobile alternative is essentially the same.
We've been offering surveys in iOS and Android apps for a long time, but we haven't taken the time to talk about some of the advantages it brings, among other best practices for NPS implementation.
Higher Response Rates
Some might call this a no-brainer, the more you ask, the more responses you'll get, right? We don't actually think it's that simple.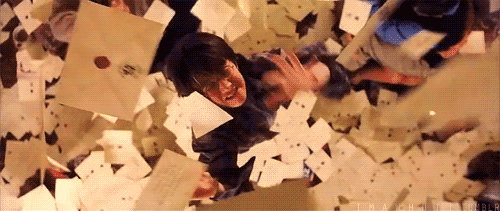 Our users regularly get response rates of 30% and more, but it's not because they're bombarding their customers with surveys, it's about asking in the right place, at the right time. This can mean blacklisting certain pages on your site, setting up e-mail reminders, and, of course, asking users inside your mobile app.
If you simply increase the number of surveys you're sending, let's say you go with e-mail, you're unlikely to see a corresponding increase in answers. When people choose not to give feedback there's normally a reason, even if it's a small or insignificant one. If you don't change the circumstances, their decision is also unlikely to change.
You might have some users who only access your web app when they have complex and demanding work to do, making them more likely to dismiss surveys they see there. However, checking in on their phone may well be something they do without nearly the same degree of focus, making them more likely to take a minute and give you their feedback.
"In the Moment" Feedback
Another great benefit that comes from asking questions in-app is the immediacy of the responses you often get. Though e-mail surveys can elicit considered and rounded responses, there's no better way to identify a pain point than in the moment itself.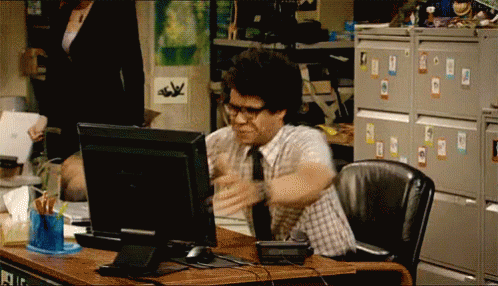 By including surveys inside your mobile app you set yourself up to receive honest and relevant feedback, written as users actively interact with your product. This will have a tendency to bring out both your biggest fans, and, conversely, those encountering most issues.
In the case of mobile apps, getting your promoters on board could not be more vital. By leveraging your fans you can secure the app marketplace ratings which are crucial to success.
Conversely, working with your detractors to find solutions for the problems they're experiencing will reduce churn and improve your word of mouth publicity in the long term.
Everyone's Opinion (About Everything!)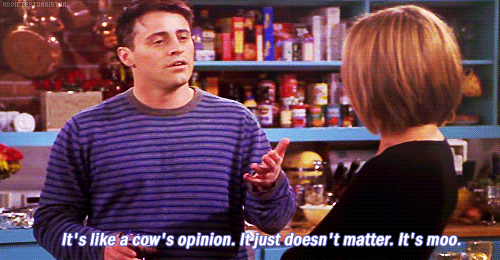 While it depends on the kind of service you offer, and how thorough your mobile app is in comparison to your web-based capabilities, you may well find you have some users who almost exclusively access your service via mobile. Needless to say, if you don't ask them what they think while they're using their phones and tablets, you may never know what they're thinking.
One of the greatest benefits coming from the Net Promoter System is getting honest feedback from as many of your users as possible. Often this helps identify bugs and problems in specific areas of your service. However, if you miss out on a whole segment of users, it's quite possible you'll miss out on a whole segment of issues you could otherwise be addressed.
That brings us to the other side of this point, which is that by surveying in your app, you're much more likely to get feedback specifically about it. A user logged into your web is unlikely to remember what they might love or hate about your iOS application. By surveying every part of your service, you guarantee a holistic overview of your product.
How to get started?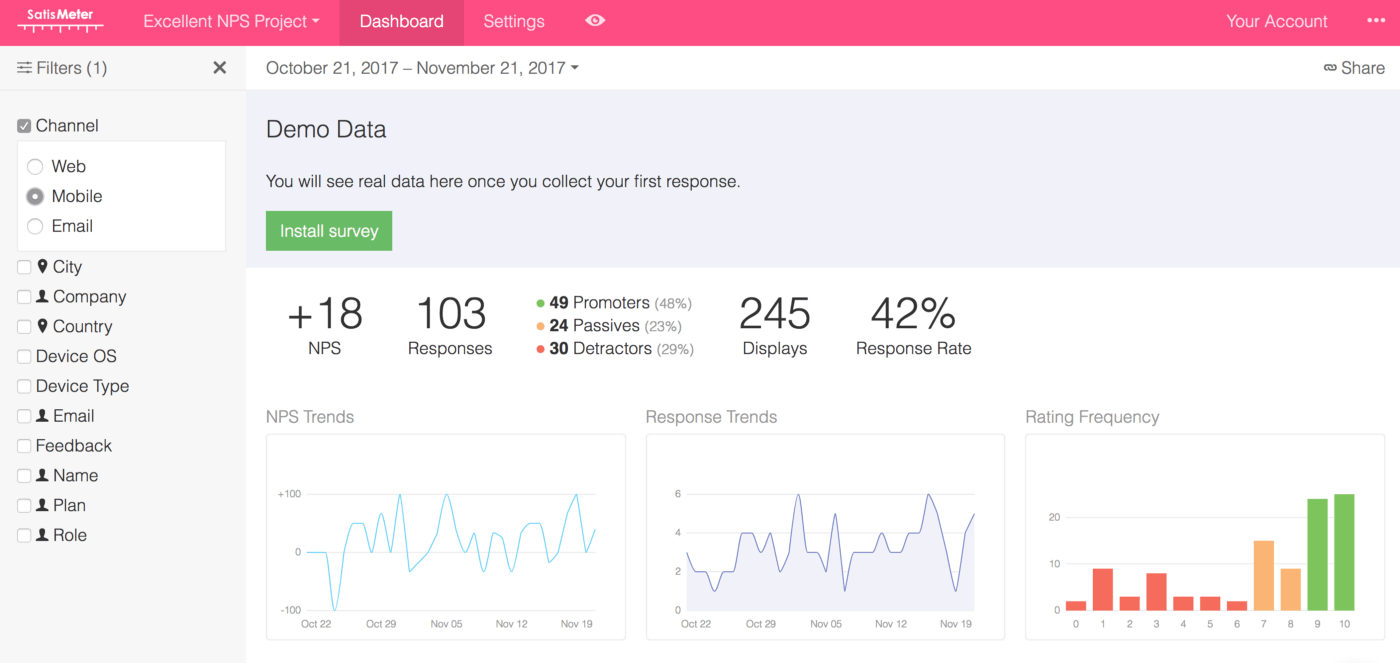 If you're interested in using SatisMeter to collect Net Promoter Score inside your Android or iOS app, download and install our SDK.
Once you're collecting feedback inside your mobile application, you can use the Channel filter in our dashboard to separate feedback collected at different locations and look at one source only. You can, of course, also choose to send the data to the other tools you use.
If you're already using the Net Promoter System, or are planning to start, don't miss out on this simple way to improve the quantity, quality, and scope of your feedback.
Now that you have in mind everything you need to know about NPS, why won't you try to launch your first survey using SatisMeter?
Sign up now!