Last week two of us from SatisMeter hopped on a train, (sat on it for 9 hours) and found ourselves in Warsaw on the other end. We were invited to participate in an exchange week for Central and Eastern European start-ups at Google's awesome Campus Warsaw.
At these intensive week long events, Google gives a little back to the startup community by bringing together entrepreneurs to exchange ideas, inspire one another, and learn from industry experts. Rafal Plutecki, head of Campus Warsaw told us
"At Campus Warsaw we strongly believe that CEE region has a unique tech and entrepreneurial talent that needs better visibility and integration with many parts of the entrepreneurial world. Therefore twice a year Campus Warsaw organises CEE Exchange — a 5-day full immersion program for CEE startups, that include such topics as education, mentoring, fundraising and CEE Demo Day. This time, we had a pleasure to welcome not only CEE startups but also CEE and Berlin investors — hopefully this will lead to future fundraising."
We attended along with seven other start-ups focusing on everything from fintech to hotel management, and had a fantastic time.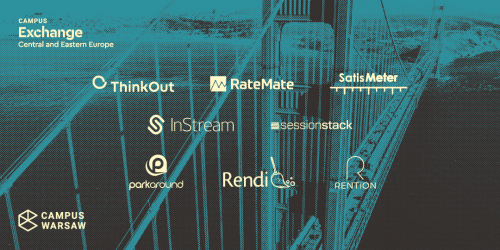 After a quick tour of the campus, located in a former vodka factory, we got straight to work with a series of presentations on marketing, analytics, and export tools. Bartek Gola from the Speed Up venture Capital group led a workshop on the dos and don'ts of pitching, in preparation for a demo day on Thursday.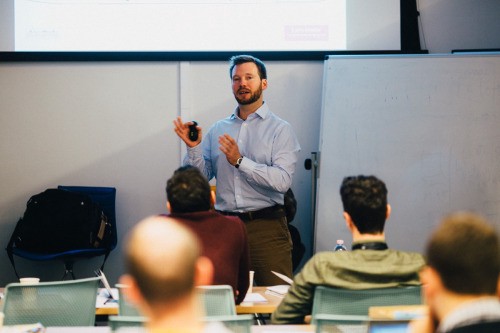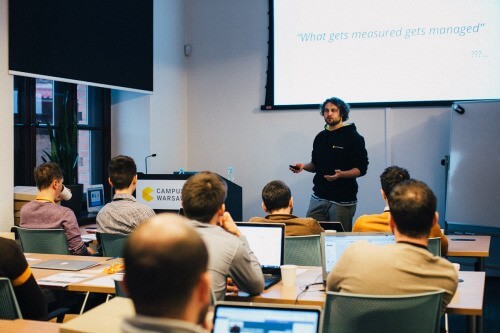 This was not only a chance for Ondrej and the other founders in attendance to present for a panel of investors, but was also the first anniversary of Google's Warsaw Campus. They were thrilled to announce their soon-to-be-complete expansion into the next building over — which will give them even more space to help forge essential networks and resources for start-ups in the CEE region.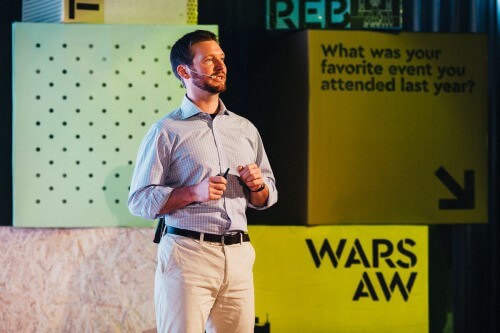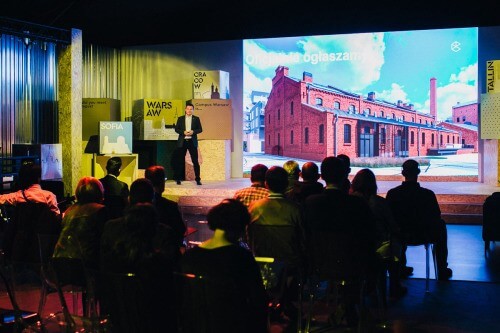 We finished the day off with a birthday party to celebrate the Campus and all it's achieved, a great opportunity to blow off steam and meet a huge variety of people from the world of CEE startups.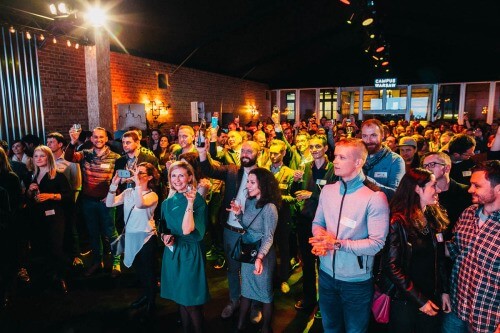 The week wound down on Friday with a day for one-on-one mentoring sessions, where we got loads of inspiring ideas from Michał Gałuszek, Paweł Siarkiewicz, and Przemek Pardel. There was just enough time to say our goodbyes, and then we hopped back on our train to Prague.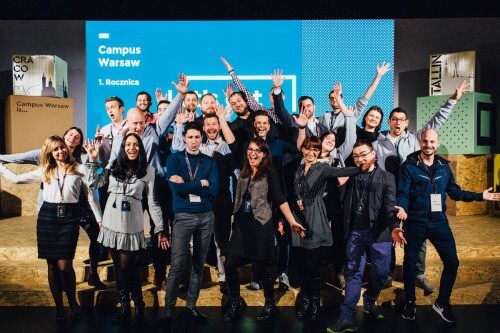 We had a great week, got some fantastic feedback, and have a lot of new plans for how we can make SatisMeter even better. We would like to say a special thank you to everyone at Campus Warsaw for making us feel so welcome, and to the other startups who attended. Meeting other inspiring teams from the CEE region is always a great experience, and we wish all our fellow Campus-Exchangers the best of luck!