Measure and improve customer satisfaction

1 . You choose who to ask
Our automated Net Promoter Score® surveys bring you a continual stream of feedback from web and mobile apps and via email.
2 . Tailor the survey design
You can send surveys inside your website, mobile app, and straight to user inboxes, it's up to you. You can customise the text, language, and appearance, and everything is sent automatically according to your recurring schedule.
3 . Our surveys ask two simple questions
These tested NPS questions produce actionable feedback, high response rates, and a score which can predict growth
SatisMeter integrates with over 20 apps you can integrate. Spend less time juggling tabs and more time focusing on meaningful work.

More about integrations –>
Bring in as many team members as can benefit from your customer feedback. Send e-mail digests of your score and comments daily, weekly, or monthly.
The feedback goes straight to you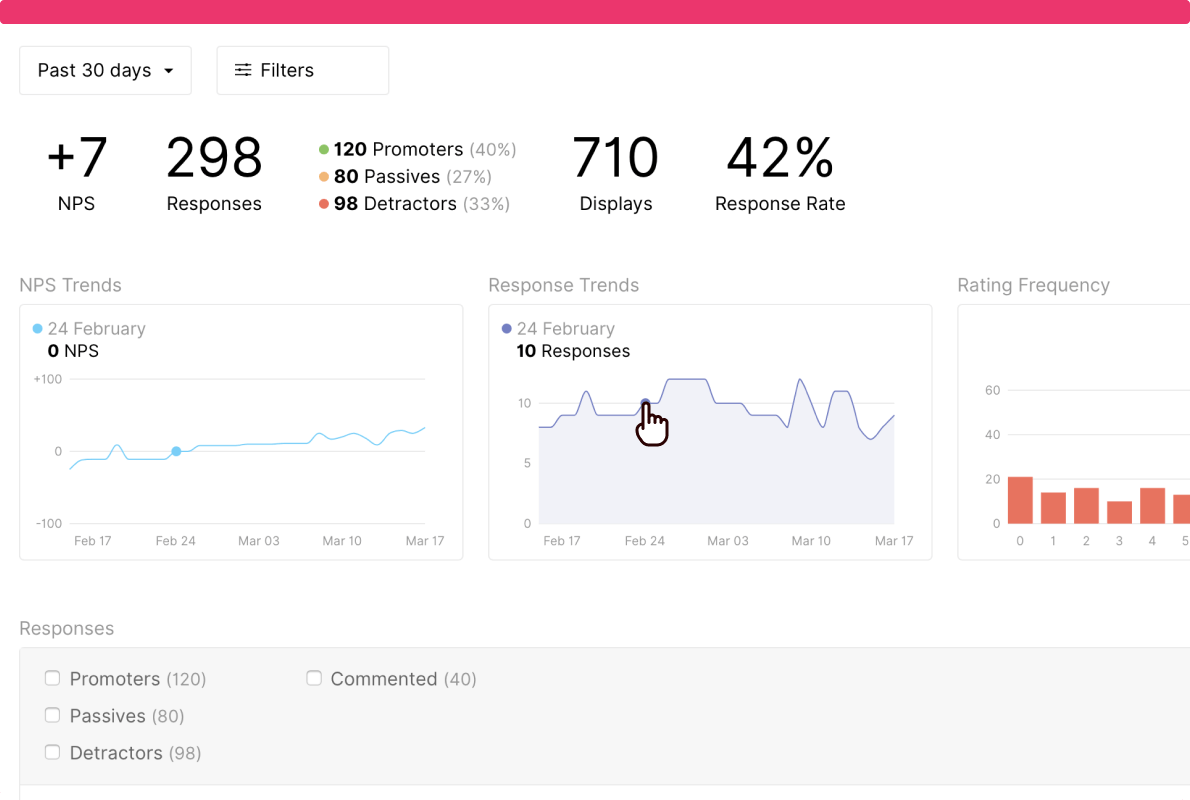 Feedback goes live
into your SatisMeter dashboard.
All user feedback then goes live into your SatisMeter dashboard. Here you can look at your overall NPS scores, written feedback, user profiles, and stats such as response rates.
Trusted by over 200 SaaS companies across 35 countries.






You Could Be Launching Your First SatisMeter Survey Right Now